"Pink Tulip"
Fine Art Giclee Print
20.3cm x 25.4cm (8x10")
This is a Fine Art Giclee Print of an original watercolour painting. All prints are printed using archival quality; Fine Art Trade Guild approved printers, inks and papers. This print is printed on Somerset Enhanced Velvet 255gsm paper The image size for this print is a standard 20.3cm x 25.4cm (8x10 inches). In addition to this image size, your print will come with a plain white border, which could become your mount or be trimmed. When choosing your frame, select a frame with the mount opening/aperture of image size 20.3cm x 25.4cm (8x10 inches). IKEA sell a wide range of frames and mounts online or in-store with the mount opening (aperture) sizes clearly marked.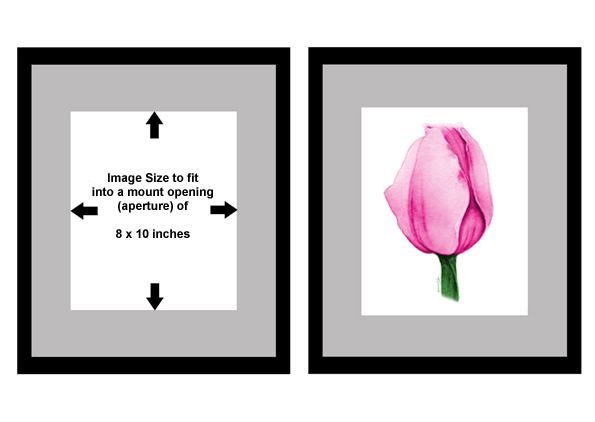 Magnified sections of artwork
Please note that THE MOUNT AND FRAME ARE NOT INCLUDED IN THIS SALE and are shown to demonstrate what the art can look like displayed. Orders are printed and dispatched by First Class Post in the UK to arrive with you within a week typically. For Europe, orders arrive with you within two weeks typically. For USA and the Rest of the World, orders arrive with you within two to three weeks typically. Purchases of prints do not entitle the buyer to reproductive rights, please do not copy, distribute, reproduce or use work without permission